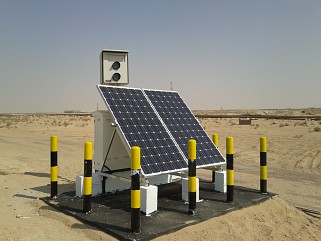 In corporation with KOC ( Kuwait Oil Company ) Kuwait Cool & Solar Co. Launches the first Solar powered speed cameras at north of Kuwait.

\"Looks like it will only get worse, now they can install speed cameras in areas that don't have electricity. On a more positive note, I've noticed Kuwait is pushing strong with solar-powered energy with a KWD 926.75 million project which aims to withstand 10% of total electricity from renewables by 2020.\"

Image from bofaisal76 instagram account.