PRODUCT CATALOG


NEWS AND EVENTS

| | | |
| --- | --- | --- |
| Environmental park projects | | |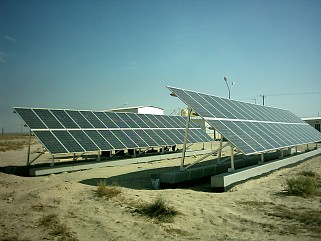 Kuwait Oil Company (KOC) has announced the completion of plans and implementation of the environmental park projects at the national level to secure lighting at inland oil installations by using solar energy which means providing alternative and clean energy at the remote sites in the desert.
Kuwait Cool & Solar Co. did further study to applied and implement the trials at other sites and that is necessary to reveal the advantages and disadvantages for future projects.
Hopefully we see more environment-friendly works done everywhere else in Kuwait as it would be a huge step forward to maintain our environment

This is Kuwait Cool & Solar third project in the environmental sector.